Scaffolding in Nottingham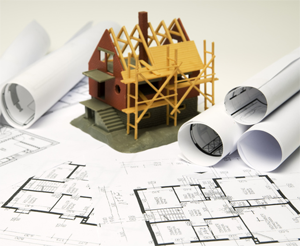 Network Scaffold are delighted to offer our scaffolding services to customers right across Nottingham. We specialise in supplying professional scaffolding for a number of projects.
This includes:
Self builds
Private individuals
Trade contracts for local authorities
Our lengthy experience working within the construction industry means we have built a reputation as one of the best scaffold suppliers in the Midlands. If you are looking for scaffolding you can rely on which helps you complete your project quickly and safely – talk to Network Scaffold Services!
Professional Scaffolding in Nottingham For Every Project
Scaffolding is vital to both the safety of your workers when it comes to maintenance and construction work. This is the reason Network Scaffold ensures all of our scaffolding adheres to the latest health and safety regulations. Unlike some other scaffold suppliers, we are also committed to reducing any negative impacts our work could have on the surrounding environment and public. We follow a strict environmental policy designed to reduce waste, pollution and negative emissions whilst not compromising on the quality of our service.
Here is a brief summary of the services that we offer to clients in Nottingham and the surrounding areas –
Access Scaffolding: This is our most popular option as it is perfect for a variety of work areas and projects.
Edge Protection Scaffolding: For optimum safety on-site, edge protection is the number one choice, especially for roofing work and maintenance.
Alloy Towers: Designed specifically for easy access and to prevent falls when working at great heights, Alloy Towers are perfect for increasing the safety and efficiency of your site. At Network Scaffold Services, our trained scaffolding specialists erect and dismantle Alloy Towers to ensure that the risk of potential accidents is as low as possible.
Bespoke Scaffolding Solutions: Often our clients require a specific scaffolding system. When this is the case, our team of experts will tailor a scaffolding system to meet your individual requirements. Our main priority is to ensure that we deliver reliable and safe scaffolding which enables you to complete your project to a high standard. If you require a bespoke scaffolding solution, please do not hesitate to contact us today.
Need More Information? Get in Touch
Network Scaffold is renowned for having a highly-skilled workforce plus professional and reliable equipment at competitive prices. If you would like to know more about our services, please contact us now.