Scaffolding in Derby
For domestic or commercial scaffolding in Derby, Look no further than Network Scaffolding Services UK Ltd. As we are a Derby based contractor, Network Scaffold Services UK Ltd have been providing an excellent standard of workmanship and reliable scaffolding in Derby now for decades. Whether we are completing domestic or commercial scaffolding, we can help you to complete any projects safely and efficiently, no matter the scale or size of the job.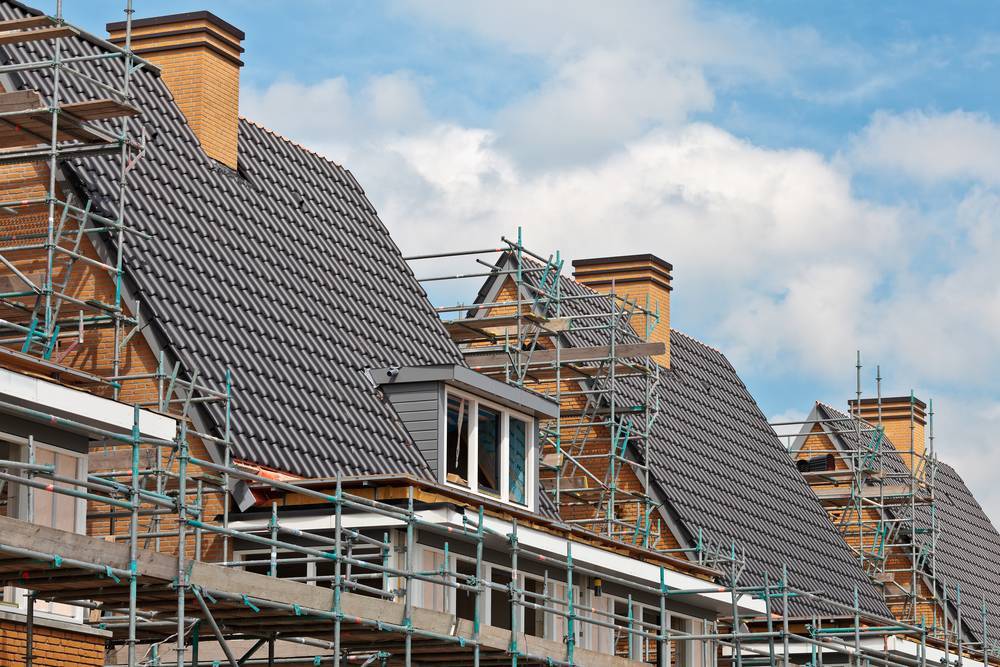 Scaffolding in Derby: Safe, Professional and Dependable
Network Scaffolding Services UK Ltd have an abundance of industry experience when it comes to delivering scaffolding in Derby. During our operations have worked with homeowners, building managers, local authorities, and house building construction companies.
During all operations, we place on health and safety as our number one priority, no matter how big or small the project may be. It is crucial for scaffolding to be erected professionally, to ensure the safety of all parties involved and the general public.
As a result, we follow a strict health and safety policy that all our workers adhere too. This allows us to supply, erect and dismantle any scaffolding in Derby safely and efficiently.
Whether you require access scaffolding, allow towers or sub contract labour only work, we can help. From housing and commercial extensions and roofing and guttering maintenance, to loft conversions and shoring, we can provide a dependable scaffolding solution at a competitive price. Through this, we have become renowned as being one of Derbyshire's and East Midlands go to scaffolding providers.
Get in Touch Today for Scaffolding in Derby!
For scaffolding in Derby, you can rely on the professionalism and experience of Network Scaffold Services UK Ltd. From your initial enquiry, our team work closely with customers to ensure that you receive the scaffolding that you need. Our friendly, professional and dependable team work to a high standard of work, who can provide you with the perfect scaffolding solution.
For more information about our services and to receive a no obligation quote, do not hesitate to get in touch with one of our team today!