Scaffolding in Tamworth
Are you looking for affordable scaffolding in Tamworth to help you complete your construction or maintenance project? If so, look no further than Network Scaffold Services UK Ltd, a leading supplier of scaffolding throughout the Midlands! During our lengthy experience working within the scaffolding industry, we have become renowned for providing reliable, safe and cost-effective equipment which enables contractors, private individuals and local authorities to complete their projects to the highest standards. So, if you're in need of scaffolding in Tamworth, choose Network Scaffold Services today!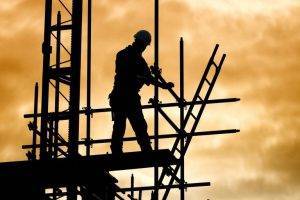 Scaffolding in Tamworth for Every Project!
Having dependable scaffolding is vital when it comes to construction and structural maintenance and repair work. At Network Scaffold Services UK Ltd, we understand how important scaffolding is to the safety of your workers and the competition of your project, which is why we ensure that we have scaffolding solutions for every project, whether it is domestic, commercial or industrial! We currently offer the following scaffolding options at a cost-effective pricing structure:
Access Scaffolding in Tamworth – This is our most popular option as its standard design makes it ideal for a variety of work areas and projects.
Edge Protection Scaffolding – This is a number one choice when it comes to roofing work and maintenance as it provides an optimum level of safety on site, protecting workers from falls.
Alloy Towers in Tamworth – Alloy Towers provide easy access whilst preventing falls when working at great heights. At Network Scaffold Services, we ensure that our trained scaffolding specialists erect and dismantle Alloy Towers to reduce the risk of potential accidents.
Bespoke Scaffolding Solutions in Tamworth – We understand that every project is different. For this reason, we provide a bespoke scaffolding service in Tamworth and surrounding areas. If required, our team of experts will tailor a scaffolding system to meet your requirements as best as possible. If you require a bespoke scaffolding solution, please do not hesitate to contact us today.
Unlike other scaffolding specialists, we are also heavily committed to reducing any negative impacts that our operations could have on the surrounding environment and public. Find out more about our environmental policy.
Contact Us for Scaffolding Services
Here at Network Scaffold Services, we pride ourselves on our highly skilled workforce and our up to date equipment which is reliable and efficient at all times. If you would like more information about our scaffolding in Tamworth, then please contact us today. A member of our skilled and experienced team will be more than happy to discuss scaffolding solutions with you in detail to ensure that you get the best package to suit your project needs and requirements.