Scaffolding in Loughborough
If you need scaffolding in Loughborough, Network Scaffold Services UK Ltd can help! Whether you are a private individual or a local authority, we can tailor our services to meet your needs. With a lengthy experience working within the scaffolding industry, you can feel confident that you'll be receiving a high standard service. With Network Scaffold Services, your project is in safe hands!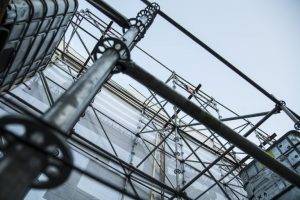 Our Scaffolding in Loughborough:
At Network Scaffold Services, we offer a range of services including:
Safety and Quality Guaranteed:
At Network Scaffold Services, we understand how important scaffolding is to the safety of your workers and to the competition of your project, which is why we ensure that our scaffolding in Loughborough adheres to the latest health and safety laws and regulations. We view health and safety as a primary responsibility and therefore ensure that every measure is taken to guarantee that your scaffolding in Loughborough is as safe and secure as possible.
In addition to our health and safety promise, we are also heavily committed to reducing any negative impacts that our operations could have on the surrounding environment and public. To do this we endeavour to reduce waste, pollution and negative emissions. Find out more about our environmental policy here.
Contact Network Scaffold Services for Scaffolding in Loughborough:
At Network Scaffold Services, we pride ourselves on our highly skilled workforce and our equipment being reliable and efficient. If you would like more information about our scaffolding in Loughborough, please do not hesitate to contact a member of our friendly and experienced today.