Scaffolding in Lichfield
At Network Scaffold Services UK Ltd, we regularly supply scaffolding in Lichfield and surrounding areas. During our lengthy experience working within the scaffolding industry, we have come to understand our customers' needs fully and pride ourselves on consistently delivering a high quality service, no matter what the scale of the project. So, if you're looking for scaffolding in Lichfield, Network Scaffold Services can help.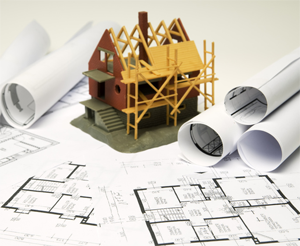 Why Choose Scaffolding in Lichfield from Network Scaffold Services?
Scaffolding is a vital piece of equipment when it comes to construction and structural maintenance and repair work, as it provides support for work crews and their materials. At Network Scaffold Services UK Ltd, we understand how important scaffolding is to the safety of your workers and the competition of your project, which is why we ensure that our scaffolding in Lichfield adheres to the latest health and safety laws and regulations.
We are also heavily committed to reducing any negative impact our operations could have on the surrounding environment and public. To do this we endeavour to reduce waste, pollution and negative emissions. Find out more about our environmental policy here.
We offer our scaffold services to private individuals, local authorities, industrial, commercial and house building construction applications. Whatever your project, we can help you to complete it safely and smoothly.
Our highly skilled workforce is also reliable and efficient at all times.
Customers in Lichfield can benefit from a range of scaffolding services including access scaffolding to reach a variety of work areas and edge protection which ensures optimum safety on site. If you require a complex scaffolding solution our highly skilled team can also design the system you need to get the job done efficiently.
Finally, in addition to our commitment to delivering high standards in terms of health and safety and being environmentally responsible, we also guarantee to offer customers a cost-effective pricing structure.
Our Services for Scaffolding in Lichfield
If you require a scaffold in Lichfield, we specialise in the following areas, if your project is not listed, please contact us so that we can discuss your requirements further:
New builds
General construction projects
Roofing maintenance and repairs and false roofs
Chimney work
Shoring
Extensions
Demolitions
Find Out More About Scaffolding in Lichfield
If you would like more information about the scaffolding services that we offer in Lichfield or you would like a no-obligation quote, please do not hesitate to contact us today.