Health & Safety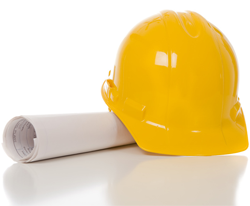 Network Scaffold Services UK Ltd recognises that the disciplines of health and safety are an integral part of its management function. The organisation views these as a primary responsibility and to be the key to good business in adopting appropriate Health & Safety Standards.
The organisation's Health & Safety policy calls for continuous improvement in its Health & Safety management activities and business will be conducted according to the following principals:
We will:-
Comply with all applicable laws and regulations

Follow a concept of continuous improvement and make best use of its management resources in all matters of Health & Safety.

Communicate its objectives and its performance against these objectives throughout the organisation and to interested parties.

Take due care to ensure that activities are safe for employees, associates and subcontractors and others who come into contact with our work, including the general public.

Work closely with our customers and suppliers to establish the highest Health & Safety standards.

Adopt a forward-looking view on future business decisions that may have Health & Safety consequences.

Train our staff in the needs and responsibilities of Health & Safety management

Support all those who refuse to undertake work on the grounds of Health and Safety
Organisation Profile
Network Scaffold Services UK Ltd  supplies subcontract scaffolding Services to the Private Individuals, Commercial Scaffold applications, Municipal and Industrial across the Midland.
The company has a policy of continuous development and improvement and is dedicated to the Health and Safety Objectives as set out in this management system capable of registration to
BS OHSAS 18001:2007.
We are a Derby-based scaffolding company with an operating depot in close proximity to the Toyota plant at Burnaston.
We predominantly provide services throughout Derbyshire and its neighbouring counties but are fully equipped to carry out work further afield when required.
Our well-situated depot means that all major routes such as the A50, A38 & M1 are easily accessible.
Our combined lengthy experience in the scaffolding industry enables our management team and employees to fully understand customers' needs, work to given timescales and ensure that all customer requirements are met. We have a highly skilled workforce and are reliable and efficient at all times.
The Directors and staff have adopted the procedures set out in these manuals to provide a working environment that will allow the company to carry out its overall objectives within a healthy and safe environment.  
If you've got any questions about health and safety please take a read of our FAQ section.