Access Scaffolding in Tamworth
If you're in need of a scaffolding contractor for professional and reliable access scaffolding in Tamworth at a competitive price, look no further than Network Scaffold Services UK Ltd. BS OHSAS 18001:2007 accredited and a reputable member of the Scaffolding Association, we are committed to providing all our clients with an excellent level of workmanship and the very best equipment and materials. As we are based in Derbyshire, we are within easy reach of Tamworth and can provide access scaffolding for a variety of projects covering both domestic, commercial and industrial sectors.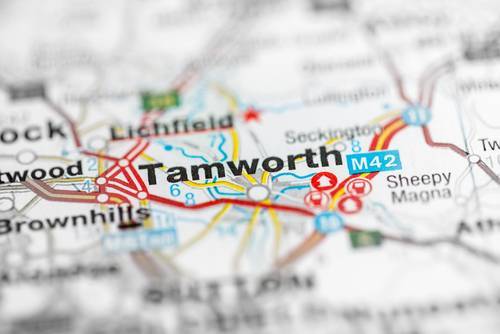 Why Choose Our Access Scaffolding in Tamworth?
Network Scaffold Service UK Ltd is a service-led scaffolding company which provides access scaffolding in Tamworth to private individuals, local authorities and industrial, commercial and house building construction applications. Through our many years' experience in the scaffolding contractor industry, we have gained a reputation for our unrivalled commitment to good working practice, high standards and excellent workmanship.
As a rule only members of our own highly qualified team are responsible for our scaffolding systems to ensure the highest levels of safety onsite at all times. At Network Scaffold Services, we take great pride in being industry leaders when it comes to health and safety and we follow all current legislative standards and operational procedures.
Dependable and Flexible Access Scaffolding in Tamworth
When it comes to scaffolding, you need a system which is strong, dependable and which allows you access to even the most hard to reach spaces. We understand this completely which is why we offer flexible access scaffolding in Tamworth. If required, our team of expert designers can design a completely custom made scaffolding system which can help you to complete your project safely and efficiently. We also offer no obligation quotes to make the process as easy and manageable as possible.
Find Out More About Our Access Scaffolding in Tamworth
From construction projects, roofing maintenance and repairs and even shoring, we can provide you with the very best access scaffolding in Tamworth. To find out more about our services and how we can assist with your project, please do not hesitate to contact us, a member of our experienced and friendly team will be more than happy to help! In addition to access scaffolding, we also provide alloy towers, edge protection and sub contract labour only work.