Scaffold Erecting in Nottingham
If you're in need of scaffold erecting in Nottingham, look no further than Network Scaffold Services UK Ltd. In just a few years, we have quickly built a reputation on being one of the Midlands leading service led scaffolding companies and although we are Derby based, we regularly provide scaffold erecting to clients in Nottingham and surrounding areas. Every member of our team is trained to the highest possible standards and we also have an extensive knowledge and understanding of current industry regulations. So, whether you are a private individual, a contractor, or a local council, we can provide a reliable and professional scaffold hire service when you need it most.
Professional Scaffold Erecting in Nottingham to Suit Every Project
At Network Scaffold Services UK Ltd, we have a diverse project portfolio which spans many years and covers all corners of the Midlands. From small scale projects such as chimney repairs and shoring, to large scale housing construction works and industrial projects, we are experienced and equipped to take on any project. We utilise only the very best materials and equipment throughout all our operations and we also ensure that our scaffold erecting in Nottingham, and indeed anywhere, meets all current health and safety standards.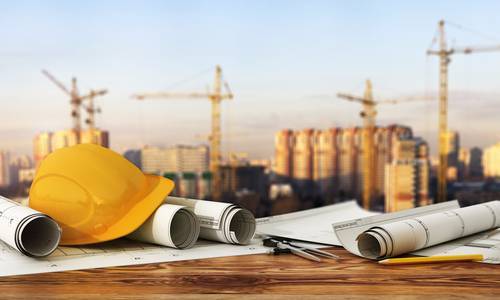 It is widely recognised that scaffold erection and dismantling is one of the UK's most dangerous occupations. For this reason, we always follow a strict safety policy and environmental policy which we believe is central to our success as one of the area's most reputable scaffolding suppliers. Working with you, we strive to protect all on-site operatives and the surrounding public. This means that as standard, we also only allow members of our own qualified team to erect, survey and dismantle your system.
Obtain a No Obligation Quote for Scaffold Erection in Nottingham Today
So, whether you require access scaffolding, edge protection scaffolding, alloy towers or a custom made scaffolding system for a short term or long term hire period, you can rely on Network Scaffold Service completely. We pride ourselves on our competitive prices and our strong commitment to delivering an exceptional level of workmanship. To find out more about our services or to obtain a no obligation quotation today, please get in touch!
If you are unsure about whether or not your project requires a bespoke scaffold design, a member of our team will be than happy to advise you and can discuss your project needs with you in greater detail.